Intuit sent out an email of upcoming pricing changes, due to their continual approval of the system and its features. 
Please see the below products to find out new pricing and approximate timelines of changes.
QuickBooks Online
QB Online Pricing Change -Beginning on July 1st, 2022, pricing will increase for QuickBooks Online users.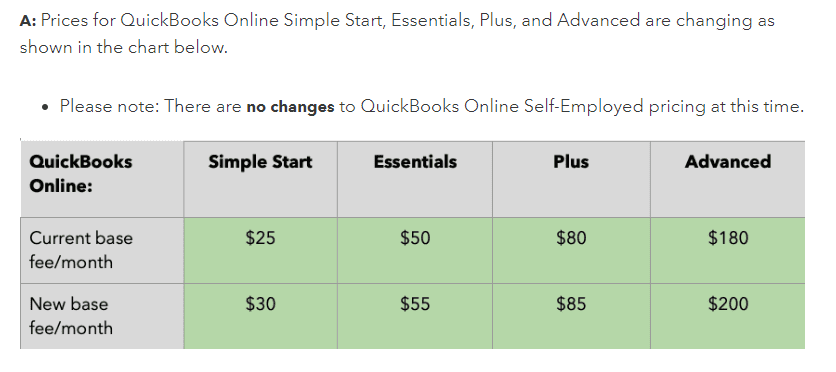 QuickBooks Online Payroll Core
QuickBooks Online Payroll Core Pricing will increase from $4/month to $5/month. 

QuickBooks Contractor Payments
QB Contractor Payments pricing will increase from $4/contractor/month to $15/month for up to 20 contractors and $2 for each additional contractor enabled for Direct Deposit. 

QuickBooks Desktop
QB Desktop 2023 will be available to the public on/around September 20, 2022
QB Desktop Plus will be sold with no discounts in any channel

Pricing notifications for changes will be released in early August for: QB Desktop Enhanced Payroll per-employee cost; QB Desktop Pro Plus, Mac Plus, and Premier Plus.